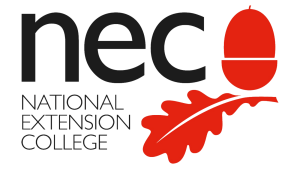 Esther Chesterman, Chief Executive Officer, National Extension College
As a leader in distance learning the National Extension College (NEC) has developed innovative ways to support learners of all ages to access education and to broaden their knowledge.
But can distance learning support students to explore the world around them and to develop knowledge and skills which will help them become advocates of change for our natural environment?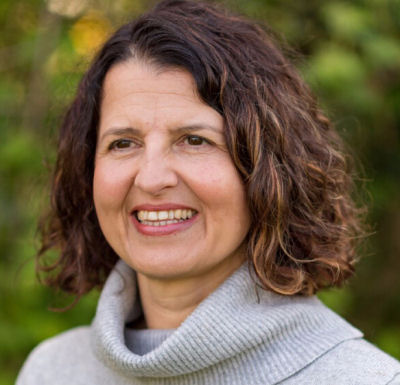 We know this can be the case and therefore fully support the development of a GCSE in Natural History. Our role is to ensure that the course is fully accessible across the country, whether there is access to face-to-face teaching available or not.
In May 2021, in a Cambridge Assessment Network webinar titled 'Exploring nature in education: Developing a Natural History GCSE', Mary Colwell stated:
"A GCSE in Natural History would reconnect our young people with the natural world around them. Not just because it's fascinating, not just because it's got benefits for mental health, but because we'll need these young people to create a world we can all live in, a vibrant and healthy planet."
As well as the young people she refers to, we believe that it is important for people of all ages and backgrounds to learn more about the world around them in order to make positive change.
'Greening the curriculum' in a way that provides a flexible study route will ensure that knowledge of the science and politics of climate change and the understanding of how to influence local and national initiatives will be accessible to all.
But how do we do this?
We have a track record - our online self led GCSE Astronomy and A level History of Art courses were born out of a desire to ensure access to these important areas was not restricted to a small minority of schools. NEC students studying these subjects have access to engaging and exciting material which includes plenty of activities and exercises to help process and reflect what has been learnt. Our Astronomy students are required to carry out two observations. A high quality distance learning course such as ours supports learners to carry out practical activities and enables them to apply the skills they have learnt at a time and place that fits into their lives.
Belinda studied GCSEs in astronomy and maths with NEC as a mature student who fit studies around full-time work and family life. She went on to achieve top grades of 9 in both and is now studying a degree in Natural Sciences with the Open University:
"Through doing these courses, I was not only able to help my daughter, but also discovered a renewed interest in learning myself."
Using our expertise and in order to further accessibility to a wider range of subjects, we have recently worked with consultants to develop an A Level in Geography (OCR specification). The specification requires the development and assessment of practical skills. The development of the field studies module to be a self led, self paced and self planned activity requires our developers to apply skill and expertise, not only of the curriculum, but of the pedagogy of distance and online learning. We will be launching A Level Geography this month - confident that our students will be able to explore the practical skills needed.
And so, our support of the development of a GCSE in Natural History is two fold.
Access to a 'green curriculum '
Support for second chance and marginalised learners to engage in current and relevant bodies of thought
Development of skills which have real application to our changing natural world
For more information about our upcoming A level Geography course, visit our website: https://www.nec.ac.uk/
Esther Chesterman
Esther Chesterman is the Chief Executive Officer of the National Extension College, a not-for-profit educational charity which has been offering distance learning options since 1963.
Keep up to date with our proposed GCSE in Natural History and other OCR Natural History news by signing up our email newsletter and updates. You can read back issues of our Natural History newsletter here.