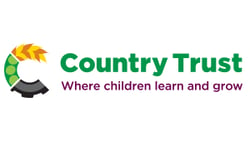 Nina Bell, Policy Advisor, The Country Trust
I don't think anyone could dispute how successfully COVID-19 has highlighted and exacerbated the inequalities that already existed in our society. Be it families relying on a single mobile phone for all their digital access, parents struggling to feed their children, or children with little or no access to outdoor space. We may all have been in the same storm, but we certainly weren't all in the same boat.
The Country Trust provides most opportunity for those who have least, addressing poverty of experience and opportunity. Our work focusses on primary schools with a greater than average percentage of children from low-income families and therefore eligible for Free School Meals (FSM), as well as schools and groups supporting children with special educational needs, disabled children, young carers, looked after children, vulnerable and refugee children and their families. Farms offer an amazing window onto all that the countryside has to offer, and through hands-on visits, children grow in confidence and understanding about this world, their world, that sustains us all.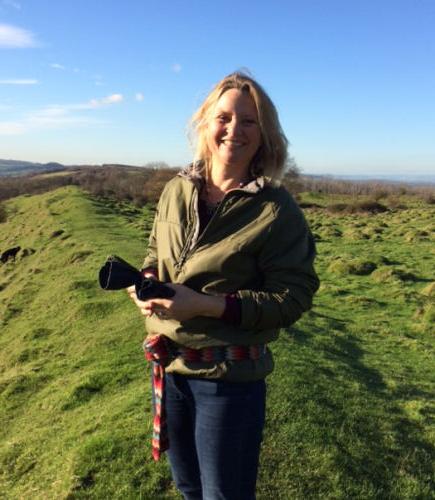 But what have farms and food production got to do with natural history? To borrow a quote from James Rebanks:
"We need to put farming and nature back together, not drive them further apart ... Most of England is farmed, and realistically will continue to be, so our biggest and most vital ecological challenge is how to make productive farms much better places for nature."
That's why it's so important to start young, and to ensure that ALL children have the chance to discover first-hand where their food comes from. Let's stimulate their curiosity and inspire their confidence so they can become active participants, rather than passive consumers. Without meaningful connections and real-world experiences, how will the next generation be equipped to produce food that is both good for us and good for the planet?
Over the past year, we've been considering how we can best support the children who have missed out most. Government focus for 'education catch up' has been on educational attainment, longer school days and shorter holidays. However, to ensure ALL children have the opportunities they deserve, we believe that education must be relevant to children's lives, their health and wellbeing, the future of work, and the health of our planet.   That's why we support proposals for a Natural History GCSE and why we decided to launch our "Year of Opportunity" campaign. #YearofOpportunity calls for real world learning experiences, such as farming and access to the outdoors, to be included as a part of every child's balanced education. We believe that such experiences can help to empower children to be confident, curious and to create change in the world so they and the planet can thrive.
In a normal year, Country Trust enables more than 19,000 children from some of Britain's most deprived families, to experience day visits to real working farms, nearly a thousand children benefit from subsidised residential countryside stays and more than 1500 pupils engage in our longer-term food discovery programmes, cooking and growing in school and visiting farms. This year, like many of you, we've had to adapt and develop new programmes that can be delivered remotely while still allowing the children to get hands on. Our latest programme, Discover Wheat Farm in a Box full of activities and resources that tell the story of wheat from seed to bread. It's designed to open the door to the world of food, farming and the countryside and support children to connect with their environment and the food they eat.
The Country Trust exists so primary aged children from deprived, mainly urban areas, can experience freedom and fresh air, have a go at hands-on science, technology, and maths, discover fresh produce, have meaningful conversations, learn new vocabulary, have a chance to succeed and sow seeds for the future. This, we hope, will create fertile soil for the next generation of food producers, natural historians, and guardians of our planet.
Keep up to date with our proposed GCSE in Natural History and other OCR Natural History news by signing up our email newsletter and updates. You can read back issues of our Natural History newsletter here.