Eco-Schools - New National Eco-Committee
We are incredibly excited to announce that Eco-Schools England will be working with OCR, to recruit a new, youth-led National Eco-Committee, to identify the green themes and strands that young people want to investigate and explore in their education.
At Eco-Schools England we have always stated that the current national curriculum needs to be greener to ensure widespread awareness of sustainability across the entire education system. Environmental matters should not be confined to Geography and Science lessons they must also be integrated into Maths, Modern Foreign Languages, History, Performing Arts, Creative Media, Engineering, in fact all subject areas both academic and vocational.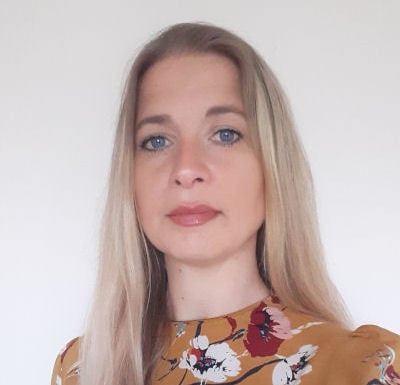 "OCR is delighted to be supporting Eco-Schools and their new National Eco-Committee. This is an exciting new venture, and we look forward to working together to help young people as part of our on-going commitment to greening the curriculum."
Our new National Eco-Committee will be a diverse group of 25 inspirational young people aged 10-18 years who care passionately about the future health of our planet. However, these budding environmentalists may have opted for, or prefer subjects, such as Sport, Art or Textiles, which do not include any green themes in their content. Therefore, these young people may not (through no fault of their teachers) have had the opportunity to continue taking part in subject specific eco-learning in class. Being a member of our new National Eco-Committee will give these young people a chance to correct this! Of course, we are also encouraging those young people who are keen Geographers and Scientists (or who have already been involved in climate action campaigns) to apply too, their experience, knowledge and input is vital!
What will the new National Eco-Committee be doing?
Between December 2021 and July 2022, Jessie and our 25 National Eco-Committee members will meet online with our Eco-Schools Manager Lee Wray-Davies, staff from OCR and special guests to complete the following tasks:
TASK 1: Look for green themes in the current national curriculum. What are young people interested in learning about and how could their teachers help to bring these to life? How could education also help to prepare young people for green jobs such as a Rewilding Specialist, Environmental Lawyer or Green Product Specialist, that contribute to preserving or restoring the environment of the future. This task will be supported by OCR.
TASK 2: Create a national 'eco' prize. How can we celebrate a successful and impactful environmental based curriculum project? This task will be supported by OCR.
TASK 3: Run an online Green Careers week. Between Monday 18th and Friday 2nd April 2022 provide young people and their parents/ guardians with the information they need to consider a career in the environmental sector.
TASK 4: Create an Eco-Schools moving up day teacher pack. Our Eco-Coordinators have asked for a resource on climate action for June 2022 to help schools welcome new pupils and showcase how young people can lead environmental change. Children's author and environmental activist Georgina Stevens who will be supporting our National Eco-Committee with this task.
How can young people find out how to apply for the new National Eco-Committee?
To apply visit https://www.eco-schools.org.uk/eco-projects/national-eco-committee/.
This will include lots more detail about the committee such as meeting dates, parental/ safeguarding guidance and the application form to apply to become a member of the National Eco-Committee!
In the meantime, if you, your students or family members are aged between 10-18 years old, live in England and would like to apply to be a member of our National Eco-Committee they should start preparing a short answer for how they would like to see green themes included in a specific subject (but not Geography or Science) as this will be one of the questions on the application form.
The deadline for application will be Saturday 20th November 2021 on World Children's Day. The Eco-Schools Team will be contacting the successful 25 applicants the week commencing 29th November 2021.
Lee, Eco-Schools & LEAF Manager for England:
"As a former Head of Geography and Environmental Science and Eco-Lead I'm really looking forward to working with our new National Eco-Committee. I'm always super excited to hear the ideas that young people have to include environmental topics in their lessons and have been lucky enough to teach some amazing young people who are now working to drive environmental change in industry (and have even become Eco-Coordinators in schools!) Importantly, having worked for over 20 years in education and as a member of the National Strategic Advisory Board for the Natural History GCSE I know how long it can take to introduce a new curriculum. We can't wait- we must work together now with teaching staff and young people to refresh the current curriculum and spread the scope of environmental education".
Keep up to date with our proposed GCSE in Natural History and other OCR Natural History news by signing up our email newsletter and updates. You can read back issues of our Natural History newsletter here.