On a mission to create advocates for the planet
"The future of the natural world, on which we all depend is in your hands" - Sir David Attenborough
The Earth is changing fast under the influence of human behaviour with climate change, biodiversity loss, extinction, habitat destruction, pollution, and deforestation just some of the manifestations. The Natural History Museum has declared a planetary emergency and at the core of its strategy is a vision where people and planet thrive and a mission to create advocates for the planet.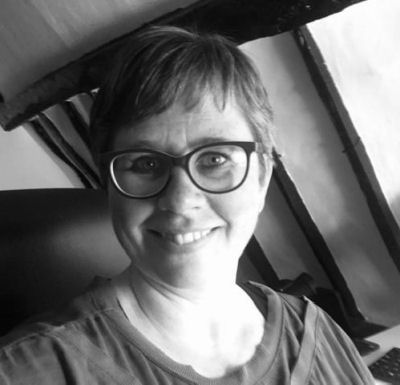 'Hope,' the blue whale skeleton that takes centre stage in the Natural History Museum illustrates our hope that, by working together, we can change the current trajectory. Blue whales were hunted to the brink of extinction in the 20th century but were also one of the first species that humans decided to save on a global scale.

The Museum has an important role to play in driving change. Our collections and scientific research build our understanding of the history of the Earth and life upon it, how it is changing now and potential responses. Our extensive audience reach, expertise in learning and trusted voice supports our aim to engage and involve the widest possible audience to create advocates for the planet. Advocates will be inspired to speak up on behalf of nature and take action, no matter how small, to make a difference.
Changing our relationship with nature
Nature and science are crucial to our future. Understanding and responding to global challenges will need everyone to feel able to approach and engage with science and nature if they are to have a voice within some of the biggest issues that society faces.
Our lives rely on the world around us, but evidence suggests that people, particularly children, are increasingly disconnected from the natural world and access to nature is not equal across the population. Critical to our work is nurturing the next generation of diverse naturalists, scientists, creative thinkers and champions for nature which will be vital to enhance our understanding of the natural world and build a more sustainable future.
Students and teachers alike are looking for support to increase their understanding of environmental issues and actions they can take. Through our school learning programmes, we aim to raise aspirations and confidence in science, engage young people with the most pressing contemporary science issues, encourage more students to continue to study STEM subjects and also support the needs of teachers through development and enrichment opportunities.
We think it is more important than ever before that every young person has multiple opportunities to create lifelong connections to nature and science throughout their educational career and we very much welcome additional opportunities for students to engage with natural history within the formal education landscape. We know that by inspiring young people to regularly engage with nature and the biodiversity around them, they will be much more likely to care and want to protect and enhance it for the future.
Two NHM specific projects and learning programmes for young people are exploring and tackling the urgent action necessary, developing understanding of the issues, fostering curiosity, value and building the skills and confidence needed to make a difference:
'Our Broken Planet: How We Got Here and Ways to Fix It'
This programme includes a free display at the Museum, online events and articles which explore the issues we face across three themes: the food that we eat, the products we use, and the energy we consume. The display features over 40 objects, chosen by Museum scientists, that reveal the scale and variety of human impacts on the planet and examine some of the solutions that could help mend our broken planet, many of which NHM scientists are contributing to.
The programme is targeted at teenagers and young adults - an audience particularly concerned by issues around the Anthropocene and often the most willing to contemplate behaviour and lifestyle changes. The themes, objects and stories have been carefully selected and informed by extensive audience research to understand and respond to the needs, wants and expectations of teenagers and young adults.
Through the programme we have sought to tell contemporary stories using the power of the Museum's extensive collections, communicating their relevance today and what they mean for our collective future. We have included local and global stories to counter perceptions around environmental issues having little impact in the UK as well as using creative ways to demonstrate positive action that people can take. We are currently developing a suite of curriculum linked resources and activities to support teachers and students in the classroom to engage with the themes of the exhibition.
Our aim is that young people take away a greater understanding of the links between human impacts on the environment, human health and livelihoods, how our day-to-day decisions impact on the planet, how the NHM's work, and collections are contributing to the solutions, and that they feel better able to discuss the kinds of future they would like to build.
Visit 'Our Broken Planet: How We Got Here and Ways to Fix It' until April '22 and or engage virtually with the events programme and articles.
Urban Nature Project (UNP)
Nature is in trouble in the UK. The need for action is urgent due to the rapidity of biodiversity decline; realisation of the importance of urban areas in both causing this decline and potentially reversing it; understanding of the value of urban nature to people and the role that urban greening can and must play in climate resilience. The sector is also facing a shortage of skills such as wildlife identification, monitoring, habitat management as well as taxonomic capability and only 5% of the professional biodiversity workforce is in their 20s, creating a 'perfect storm'.
Over 80% of the UK population live in urban areas, and this is projected to rise to 92% by 2030. Towns and cities are rapidly becoming key places to protect the UK's biodiversity and are where most people will experience nature. Unless we understand and care about urban nature, we will not appreciate or protect it.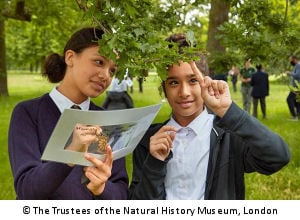 Through the UNP, we are starting an urban nature movement. We are working with museums and wildlife organisations to create new urban nature sites across the UK including transforming the Museum's five-acre gardens into an exemplar of urban wildlife research, conservation and awareness. We are developing the scientific knowledge, tools and skills that are urgently needed to identify, monitor and manage urban biodiversity, and we are empowering, educating and inspiring people to understand and protect nature on their doorstep.
Students and teachers will be able to explore the Museum's gardens with a focus on creating a connection with nature, valuing biodiversity and pro environmental actions through a range of new workshops for primary students, SEN pupils and teacher resources.
Through a new national learning programme, we're challenging students across the UK to help everyone better understand the nature around us in our towns and cities. The Explore: Urban Nature Programme will reach pupils from upper KS2 and KS3 working with museum partners across the UK. Students will lead their own science enquiries, tracking and monitoring urban nature, collecting data and taking action. Teachers will be able to develop their skills and confidence in supporting learning about urban environmental issues and enquiry based outdoor learning through a new professional development programme in partnership with STEM Learning.
Find out more about the Urban Nature Project and how you can get involved.
We are passionate about working together with others to create regular and sustained access to nature throughout school life, especially critical when interest and connection rapidly declines during secondary school. Natural history engagement brings benefit to young people by improving wellbeing and attainment and will offer huge benefit to the environment. The need to come together to inspire and better support the next generation of scientists and advocates for the planet is now in order to tackle biodiversity loss, ecosystem collapse and climate change.
About Beth Stone
Beth Stone is the Head of Learning and Audiences at the Natural History Museum. Whilst studying for her degree in biology, she spent a year as an education intern at an outdoor science and conservation school in California where she became passionate about making nature and science accessible to young people of all ages and backgrounds. She went on to work for the Countryside Education Trust as an Education Officer in the New Forest and has spent the last 18 years in varied roles delivering, developing and managing learning programmes and audience research at the Natural History Museum.
Find out more
To follow the Natural History Museum's work and delve into stories about their collections, scientists and research, Visit www.nhm.ac.uk
Follow them on social media: Twitter: @NHM_London | Facebook: @naturalhistorymuseum | Instagram: @natural_history_museum
Keep up to date with our proposed GCSE in Natural History and other OCR Natural History news by signing up our email newsletter and updates. You can read back issues of our Natural History newsletter here.