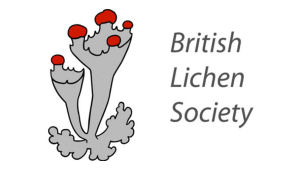 April Windle, Education & Promotions Committee (Co-Chair), British Lichen Society
When you say the word "rainforest" - people are often transported thousands of miles away to places like the Amazon or Borneo, but unbeknown to most, we have our very own rainforests right here within the British Isles.
These woodlands, or Atlantic woodlands, form part of the global temperate rainforest biome and are a habitat of huge conservation importance. Locally, this bioregion is restricted to the western seaboard of the British Isles, where the landscape is influenced by the wet and mild climate from across the Atlantic. Some of these woods are remnants of the ancient wildwood, that started appearing across Britain after the last ice-age. Therefore, these woodlands are some of the oldest, living ecosystems found in Britain, where long continuity and high rainfall results in spectacular habitats which are teeming with wildlife.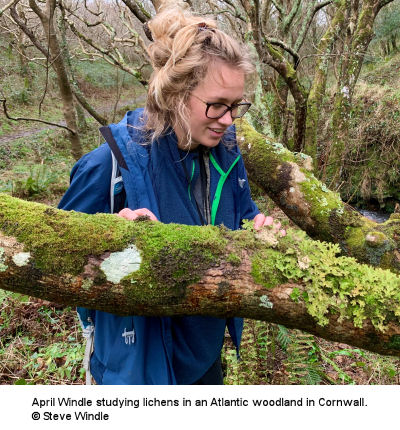 Atlantic woodlands are a world unto themselves and have such a mystical and enchanted atmosphere. These environments are so dramatic and prehistoric, with their craggy terrain and rivers that cut through ancient tree-scapes, where the broadleaf canopy locks in humidity as a result of the high rainfall.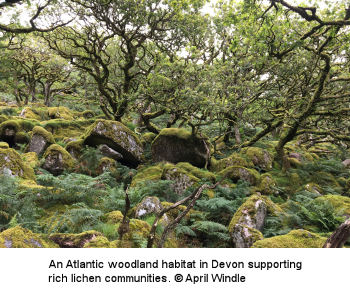 Lichens & Temperate Rainforests
What truly defines rainforest habitats (alongside the rain of course), are the specialist suite of lichens, mosses and ferns that make these woodlands so remarkably special. When you walk into these woods, the first thing that you notice is every available surface is covered in life. The rocks are carpeted in mosses and the trees cloaked in lichens and the species found here are as rare, if not rarer than the habitat in which they are found.
Lichens are among the most fascinating and bewildering lifeforms on the planet. There are over two thousand species found in Britain & Ireland, where lichens form an important component of every habitat, from urban environments to our cherished rainforests. Despite their plant-like appearance, lichens sit within the biological Kingdom Fungi – they are not plants. In fact, genetic studies show that fungi are more closely related to humans than they are to plants. Generally speaking, lichens are a symbiosis between fungi, algae and/or cyanobacteria (photosynthetic bacteria), where all these different organisms interact and coexist forming a spectacle that we refer to as a lichen.
Along the west coast of the British Isles, we have oceanic (mild & wet) and hyper-oceanic (mild & very wet) influences, which are reflected in the distinct lichen composition and diversity encountered within these woods. From the mosaics of miniature lichen-hieroglyphics on the ancient hazel stems, to the rich tapestry of macrolichens growing on the twisted oaks - lichens are a beautiful and important component of the wooded ecosystem. These special qualities (rich lichen communities and wet-mild climate) are the characteristics that bridge the rainforests of the British Isles with other temperate rainforest habitats across the globe. It is the particular bioclimatic features that make our rainforests…rainforests.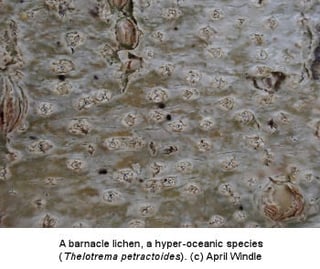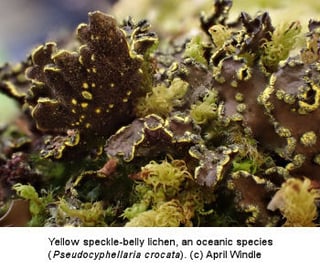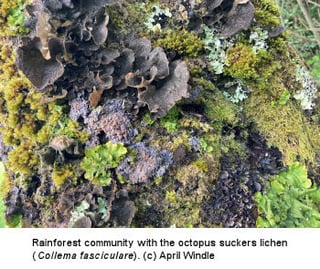 Atlantic Woodlands & Next Generation Lichenologists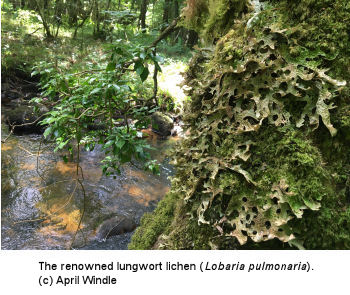 Unfortunately, like many other habitats, our rainforests are subject to a variety of different threats, ranging from habitat loss / degradation, tree pests & diseases, inappropriate management, climate change etc. – the list goes on. However, one of the most significant threats to these habitats, is that very few people know about them. How is a nation meant to protect and care for these woodlands if most are unaware they exist?
Truly understanding Britain's rainforest habitats requires delving into the botanical and fungal diversity that constitute the ecosystem. In order to conserve these habitats, it is paramount that management and decision-making is underpinned by rigorous scientific evidence. However, this poses a problem. Within the field of lichenology and bryology, specialist societies are faced with an ever-growing "skills-gap" or "skills-shortage", where the knowledge-base to record, manage and conserve species and habitats is diminishing. How are we meant to collect biological records and gather an evidence base if we are lacking the expertise to do so?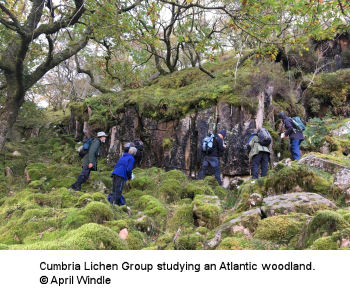 OCR's proposed GCSE in Natural History provides an opportunity to inspire the next generation of naturalists and equip them with the knowledge and skills base required to study the natural world. Lichens are all around us, which makes them the perfect subject to study in schools – but to find them, requires looking that little deeper into nature. This GCSE is a chance to expose students to the lesser known aspects of natural history, such as lichens, where a concerted effort can be made to enthuse future lichenologists and begin replenishing the skills-base that is necessary to protect our natural heritage.
Temperate rainforests are an extraordinary aspect of our British and Irish countryside, where these woods support specialist lichen communities that are significant in both a European and international context. Atlantic woodlands are truly remarkable and by exposing students to the beauty, importance and vulnerability of this environment, we can inspire the next generation of conservationists to safeguard these special places. Therefore, the British Lichen Society will continue to champion lichens, rainforests and other lichen-rich habitats for their rightful place in the national curriculum.
On behalf of the British Lichen Society, April would like to thank the exceptional efforts to all the organisations and individuals driving this Natural History GCSE forward, with particular mention to Mary Colwell for her vision and taking lead on this initiative.
April Windle
April Windle is a naturalist with a particular interest in lichens, especially those occupying our temperate rainforest habitats along the western seaboard of the British Isles. She co-chairs the Education & Promotions Committee of the British Lichen Society and is currently self-employed, where she is involved in a variety of lichen education and conservation projects. Her employment history includes Plantlife International, the Natural History Museum, Exmoor National Park Authority and the RSPB.(Twitter: @aprilwindle)