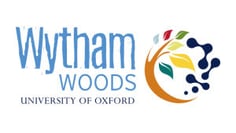 Kim Polgreen, Youth Educator in Residence, Wytham Woods, University of Oxford

.
In December 2020, in a wet woodland just outside Oxford, I stood with a small group of natural history enthusiasts in a socially distanced circle, under a dripping tree, talking about aboriginal maps.
In the middle of a mind consuming pandemic, it was liberating to be outdoors, just concentrating on keeping my footing on slippery paths, feeling the rain drip down my neck, and now letting my mind wander across the globe to another place and another time. Chocolate cake added sensory completion.
I am lucky enough to be the Youth Educator in Residence at Wytham Woods, a 1000 acre woodland on a hill just outside the city of Oxford. Wytham Woods is owned, researched intensively, and nurtured by Oxford University, and my role is to create opportunities for young people to engage with the natural history and with the science taking place here.
With me on that day were a group of young people that we've recruited to explore the themes of the proposed GCSE in Natural History within our work. They are a mix of school leavers taking a Covid-enforced gap year, university leavers doing the same, and others in the middle of their studies.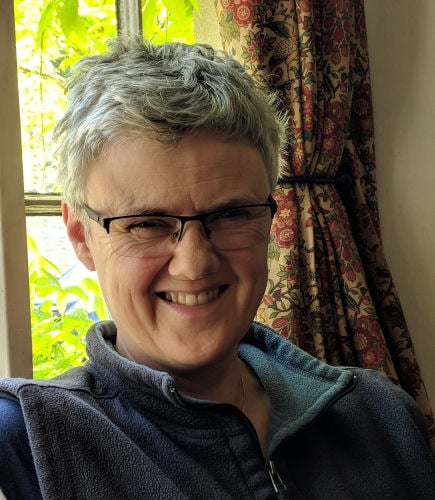 Like many, we've been inspired by journalist and writer Mary Colwell, and those who have picked up the baton from her to propose this new GCSE, and are very optimistic about the potential impact on young people, and on their teachers and parents. We want to both support this initiative, and take the opportunity to give some valuable work experience to some of our local young people who are enthusiastic about the natural world, but struggling to find work or opportunities at present.
Our project is a collaboration with the Oxford University Natural History Museum (OUNHM): Sarah Lloyd, Head of Education, brings boundless knowledge and enthusiasm to this project, and connections with other Natural History museums around the country. And we are delighted that for the human related aspects we also have the support of the Ashmolean Museum in the person of Learning Officer for Secondary & Young People, Clare Cory. Here we all are in the Woods learning from live insects we'd found with ecologist Tom Atkins, museum exhibits from OUNHM, and pictures of insects in art from the Ashmolean.

How are we approaching this project? There are so many amazing resources available from which people can learn about British natural history, from museums, to online materials, to books, to the BBC. We are collecting and curating resources to match the proposed themes in the qualification and creating a set of interesting lesson plans and linked resources for teachers and students, tackling issues such as the challenge of the changing seasons in lesson plans. As well as scientists who work at Wytham and at OUNHM, we are roping in teachers from Oxford University's Department of Education and from local schools for their expertise and to review the resources for us, and are establishing an expert advisory panel to give us feedback.
We are lucky in Oxford to have such amazing resources on our doorstep, and whilst we'd love to be involved in teaching the GCSE in future, through field trips or online resources, we need to create a set of resources that will work for anyone studying for this GCSE anywhere in the country, or even perhaps the world. And whilst we get excited about finding a queen hornet we need to keep in mind that bigger picture of what we are trying to achieve.
Our guide on that day in December, taking us into another way of looking at the world was Professor Veronica Strang, a world-renowned anthropologist with special expertise on aboriginal culture and human engagement with the natural world. Aboriginal culture holds that human beings are part of the natural world, not separate from it, that we come from it and go back into it. Through Veronica's eyes we could see the possibility of leaning into indigenous knowledge to rethink our interactions with those that share the planet with us, and with each other. As long as there's cake.
Keep up to date with our proposed GCSE in Natural History and other OCR Natural History news by signing up our email newsletter and updates. You can read back issues of our Natural History newsletter here.